Android - Bio Smart Zpad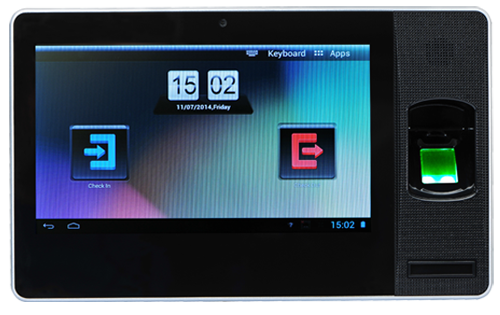 Bio Smart Zpad is a revolutionary time management terminal integrated with Android 4.1 system. This new mix of biometric technology and Android platform makes the device more user-friendly. The standard version provides professional Apps for time attendance management.
With modern communication methods such as TCP/IP, USB Host, USB Client, Wi-Fi and 3G(WCDMA), it can realize a convenient communication at anytime anywhere.